Educator Events are Back
"A Small Step Towards Normal"
We have been looking forward to writing this for a long time; we are finally having an HQ National Educator event IN PERSON! That's right we will be holding in person classes for the long arm being led by Dee Meiar (More on her later). This 4 days event will feature 2 days of general machine classes from basic beginning to rulers and feathers. Then Saturday and Sunday will be 2 full days of Pro-Stitcher and Designer classes. As with all our events we will be sending this out to you, our Handi-Quilter owners first and the rest of our mailing list will have to wait until our general newsletter near the beginning of May. Remember anyone who has bought a Handi-Quilter since our last event will be eligible for 1 class any day for free.
Now for the bad news, prices have gone up……significantly. As such we will only be offering the free class for new owners who bought a machine from us and a discount of $25 for anyone who signs up for all 4 pro-stitcher classes. We are so sorry for this change but we will still be fallowing safety protocols meaning, less people in class. That combined with the price increase has made it where we had to change.
HOWEVER!
Handi Gadgets will still be the normal 15% off and Machines will be at show prices if you're looking to upgrade or get a new machine.
Safety Protocols:
As Covid is still a very real thing and not everyone will be vaccinated we will be following these protocols, unless things change between now and then.
1) No more than 8 people spread out in our classroom for each class, meaning we have less space than ever.
2) Unless state mandates change Masks will be required, if the mandates change mask will be encouraged but not required, please call with any questions.
3) Each table will be sanitized before each class unless you are signed up for the following class in which case you may keep your same table.
4) Hand sanitizer will be provided and encouraged before touching any machines or show and tell gadgets.
5) Everyone is encouraged to bring your own water bottle, our normal cooler will be behind the counter and individual bottles can be handed out upon request but an employee will need to be the one to get it.
6) Our normal snack bar will not be available; we are working on a work around but ask you bring your own snack if you need one throughout the day.
7) Finally, Lunch will not be provided. If you are signed up for a full day of classes, the opportunity to go get food will be provided or we have a fridge that we can store sealed food in but an employee will need to be the one to put it in or take it out.
Now, back to the fun stuff! First our Educator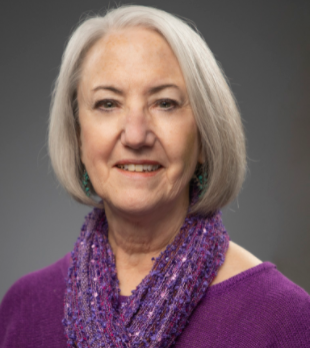 Dee Maier's interest in needle arts was inspired by a loving grandmother and aunt when they introduced her to crochet at a young age. Dee began sewing as a "tween" and moved on to counted cross stitch, crewel, needlepoint and knitting as a young adult. After several years, she progressed into quilting and has never looked back!
Her experience with longarm quilting machines began almost 15 years ago, when she and a dear friend opened a quilt shop. After carefully examining all the machine options on the market, they settled on Handi Quilter because of the company's dedication to quality, support and education. Dee began a custom quilting business soon after, but also taught others how to use her longarm to finish their quilts beautifully. She has been the proud owner over the years of an HQ Sixteen, an HQ Sweet Sixteen, and now an HQ Avante and HQ Amara, both with Pro-Stitcher. Ruler work is also dear to her, because of the beautiful work that can be achieved with the many specialized rulers now available.
With a lifelong love of teaching others, Dee wants to inspire others to discover the beauty they can create and share with family, friends and those in need of the emotional comfort quilts provide. Dee lives in the Dallas/Fort Worth area, and loves traveling to meet old friends and make new ones while sharing a passion for quilting!
And now what your really here for, the classes.
Thursday June 24th 9:30am-12:30pm $50
Getting Started with longarm Quilting


Topics Include:
• The basics of machine and frame maintenance
• Tensioning bobbins and longarm quilting machines
• How to load a quilt onto a frame
• Quilting pantographs, Groovy boards, and stencils
• Rulers, basic free motion, and Handi Gadgets
Thursday June 24th 1pm-4pm $50
Fear no Feather!
Topics include:
• Feather backbones and spines
• Feather stitch paths and shapes, making them continuous
• Fitting feathers into blocks and circles
• How to put feathers in a border
• Feathers as an overall quilt design
Friday June 25th 9:30am-12:30pm $50
Can't have enough Rulers
Topics Include:
• Ruler basics: the right foot, ruler base and ruler
• Point to point quilting using the markings on the rulers
• Using a ruler for a design base on an entire quilt
• HQ VersaTool : stitch-in-the-ditch, cross-hatch, piano keys, clamshells, and arcs
• Quilting around applique or embroidery with rulers
Friday June 25th 1pm-4pm $50
Quilting Makes the Quilt (You Make the Quilting)
Topics Include:
• Start with a stencil or other basic design, resize and make it fit
• Draw out designs create a cohesive plan
• Add a little extra to your quilting designs: echo, expand, repeat
• Explore different grids for laying out your design
• Fabric choices and how they can make your designs stand out
Saturday June 26th 8:30am-12:30pm $75
Introduction to Pro-Stitcher Part 1
Part 1 Topics Include:
• Overview of support resources available on-line
• Overview of menu and basic functions and design catalog
• Place a block design using Skew, Resize, X-Form and Align
• Demonstration of the Pro-Stitcher Simulator
• Overview of PS Designer
Saturday June 26th 1pm-5pm $75
Moving on with Pro-Stitcher
Topics include:
• Managing sashing, borders and corners
• Skewing into any size or shape
• Quilting areas larger than the throat-space of your machine
• Cropping, rotating and resizing for customization
• Creating your own designs with Record and Mark
Sunday June 27th 8:30am-12:30pm $75
Pro-stitcher Designer Introduction
Topics Include:
• Overview of support resources available on-line
• Overview of user interface, basic functions and design catalog
• Draw basic designs using the Draw Tools with a backdrop and add stitches, save and import your design to Pro-Stitcher
• Create simple closed shapes using the Artwork Tools and use the Interlocking view option 10
• Use the Auto Digitizing feature to create a design
Sunday June 27th 1:00pm-5:00pm $75
Pro-Stitcher Designer: Connecting Designs
Topics Include:
• Using the Shape Tool to edit and transform designs
• Editing designs one point at a time & right click options
• How to connect your designs: Combine, Connect & Group
• When to use Trim, Weld and Intersect